Perry and Hutchison to Debate at UNT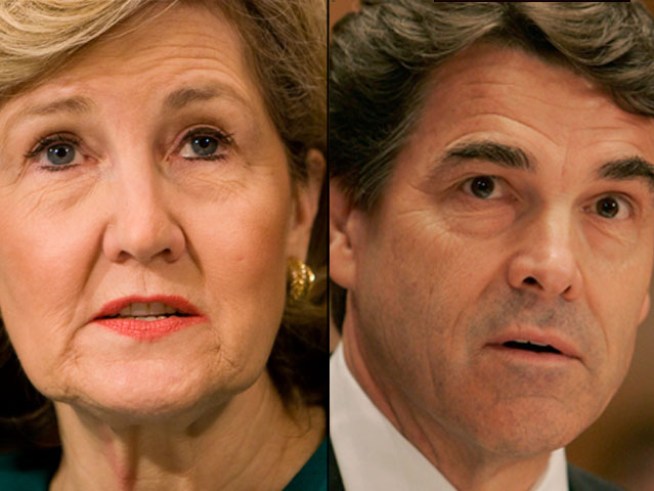 Getty Images
Sen. Kay Bailey Hutchison, left, and current Gov. Rick Perry are going head-to-head in the race for Texas governor in 2010.
Gov. Rick Perry and U.S. Sen. Kay Bailey Hutchison will take the stage in a gubernatorial debate at the Murchison Performing Arts Center at the University of North Texas on Jan. 14.
The 7 p.m. debate is sheduled to be broadcast live on television, radio and online according to the Denton Record Chronicle.
Jan. 4 is the last day to file for the Republican primary, other potential debate participants will be announced after that deadline.
Debra Medina, a nurse and businesswoman, is the only other Republican gubernatorial candidate already filed, she joined the GOP battle for governor in September.