Penn State Will Play in Dallas
The Cotton Bowl will host the team on January 2.
Sunday, Dec 4, 2011 | Updated 6:29 PM CDT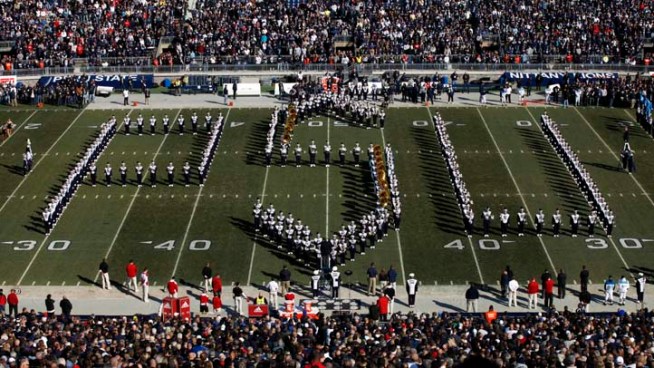 AP
Members of the Penn State's Blue Band perform before an NCAA college football game between Nebraska and Penn State Saturday, Nov. 12, 2011, in State College, Pa. (AP Photo/Matt Rourke)
No. 24 Penn State will face No. 20 Houston in the Ticket City Bowl on January 2, 2012. The Ticket City Bowl, played at the Cotton Bowl in Dallas, had the seventh selection out of bowls with Big Ten tie-ins, after the BCS games.
The Penn State program is in turmoil after former assistant coach Jerry Sandusky was charged last month with sexually abusing eight boys over a 15-year span. In the aftermath of Sandusky's arrest, Hall of Fame coach Joe Paterno was fired in his 46th season.

Penn State announced last week it would donate its share of conference bowl proceeds this year -- about $1.5 million -- to the Pennsylvania Coalition Against Rape and the National Sexual Violence Resource Center. The revenue usually goes back to the athletic department.