UNLV Chief Named New UNT President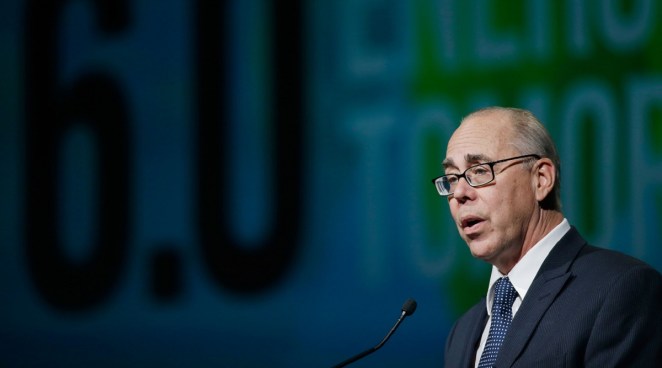 LAS VEGAS, NV - AUGUST 13: UNLV President Neal Smatresk speaks during the National Clean Energy Summit 6.0 at Mandalay Bay Convention Center on August 13, 2013 in Las Vegas, Nevada. (Photo by Isaac Brekken/Getty Images for National Clean Energy Summit 6.0)
The University of North Texas has a new president.
The UNT board of regents voted unanimously Thursday morning to make Dr. Neal Smatresk the school's next president.
Smatresk is currently sitting president at the University of Nevada, Las Vegas where he's held the position for the last four years. Prior to his time at UNLV, the 62-year-old served as Chief Academic Officer at the University of Hawaii at Manoa and got his start in education working at the University of Texas at Arlington for the first 25 years of his career.
Smatresk, along with his family, were at UNT on Thursday as regents voted.
After the vote, he said this was the right time to come home to North Texas and UNT was the perfect place.
"The opportunity to take a really solid foundation that Lane Rawlins and others have established and build on that to make sure we propel ourselves into national prominence," said Smatresk.
Smatresk will take over the office on Feb. 3 when current president, V. Lane Rawlins retires.
Rawlins announced he would leave UNT back in March.
Before Smatresk begins his new position at UNT, he said he has one awkward situation he must deal with: who to cheer for in the Heart of Dallas Bowl.
The Mean Green will play against the UNLV Rebels on New Year's Day.
"I'm torn," he said with a laugh.