McKinney Sergeant Survives Motorcycle Crash
Sgt. Paul Gade was hit while on his way back to the station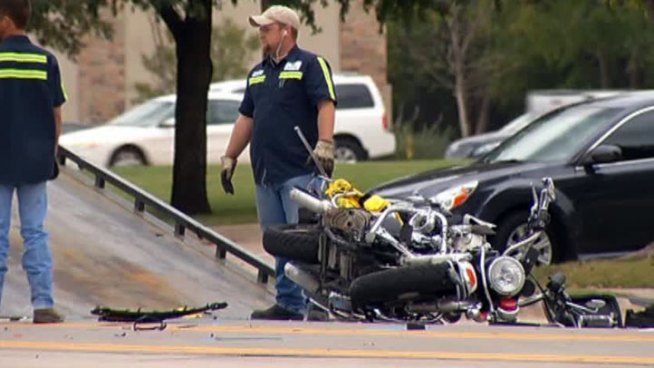 Catherine Ross, NBC 5 Collin County Reporter
McKinney Sergeant Paul Gade is recovering after being involved in an accident early Tuesday morning. Police say he was riding his police motorcycle back to the station when he was hit by an suv.
An accident near Collin College in McKinney sent a McKinney traffic sergeant to the hospital on Tuesday morning.
"He has suffered minor injuries – things we'd classify as non-life threatening," said deputy chief Scott Brewer.
The accident shut down the intersection of Community Avenue and Highway 380 after 10 a.m.
Kem Madigan of McKinney stood by as first responders cleared the scene.
"I'm just praying for everybody," she said.
Brewer told NBC 5 that Sgt. Paul Gade was on his way back to the police station when an SUV turned out of Collin College's parking lot and struck him.
Brewer spent much of the day at the hospital with Gade.
He said the sergeant is expected to make a full recovery and to return home Tuesday night.
"Those who know the motor sergeant will tell you this – he's excited to get back out of the hospital and most importantly, he's read to get back out there and do his job," Brewer said.
The accident itself is under investigation.