Man Who Acted Like Dog, Ate Mud Pleads Guilty
Friday, Aug 7, 2009 | Updated 1:15 PM CDT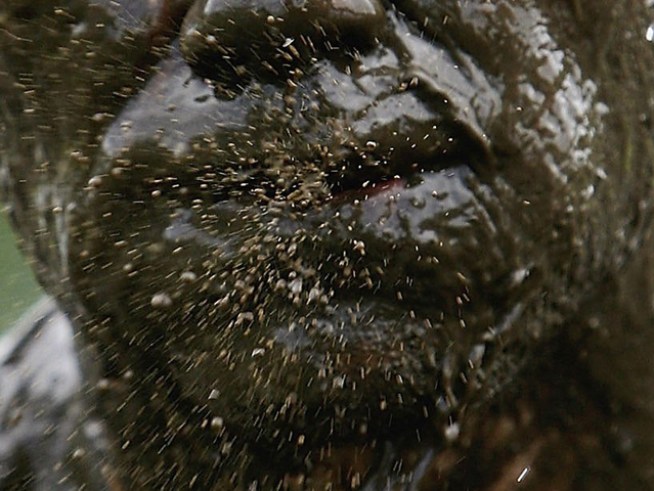 Jeff J Mitchell, Getty Images
during the first ever UK Swamp Soccer tournament July 1, 2006 in Dunoon, Scotland. Swamp Soccer originates from the swamps of Finland and is fast becoming an alternative sport with tournaments taking place all over the world. (Photo by Jeff J Mitchell/Getty Images) Date created: 01 Jul 2006 Editorial image #: 71346979 Restrictions: Contact your local office for all commercial or promotional uses. License type: Rights-managed Photographer: Collection: Getty Images News Credit:
An East Texas man arrested in March after construction workers saw him on his hands and knees eating mud and growling has pleaded guilty in Louisiana to possession of cocaine.
District Attorney Richard Johnson says a plea agreement reached Thursday during pretrial conferences means Terence Loyd, 32, of Lufkin, Texas, will spend the next five years in prison. Lloyd initially had faced a string of drug charges.
Johnson says all but the cocaine possession charge were dropped in exchange for Loyd's plea.
Loyd was arrested after workers saw him rolling in mud and acting like a dog. Loyd had ingested so much mud that he started throwing up mud when he was jailed.
Authorities suspected the use of a hallucinogenic drug contributed to Loyd's delusions.