"Leapin' Lizards" Clip Makes D Mag's List
D Magazine's January 2010 issue includes many memorable moments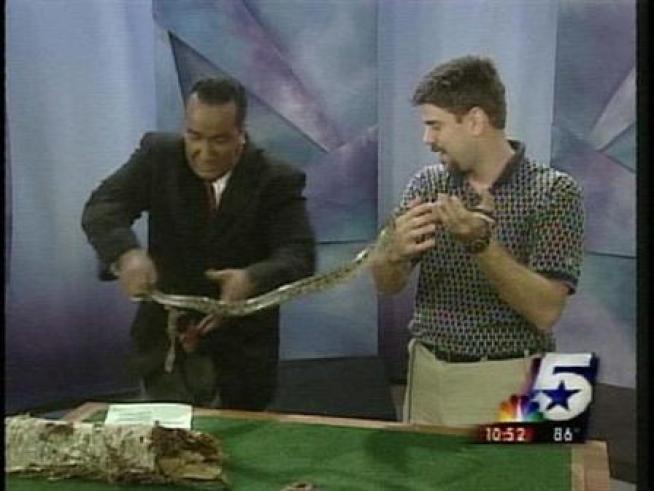 August 9, 2002: A gecko jumped on anchor Michael Scott during a segment on NBC 5. It has quickly become a TV news blooper favorite around the world.
D Magazine's January issue is called "The 35 Biggest Moments in Modern Dallas History."

And coming in at No. 34 on the magazine's list of "The 35 Biggest Pop Culture Moments in Modern Dallas History" is none other than Michael Scott and the Gecko.
You know the clip, it's become one of
Jay Leno
's favorites and can be seen repeatedly on The
Tonight Show
.
We figure what the heck, why not let you see the clip from August 9, 2002 of Scott freaking out and falling to the studio floor again and again. (Just click play above)
Thanks D Magazine for putting us on the list!