Four Students Shot At Graduation Party
Reception Hall Party ends in gunfire.
Monday, May 28, 2012 | Updated 7:44 AM CDT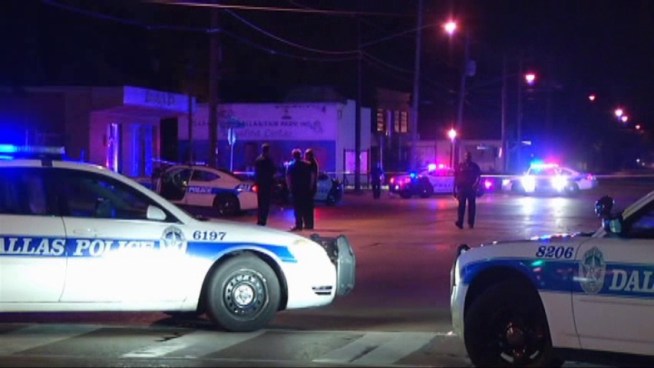 Ray Villeda, NBC 5 News
Party for high school students ends with scuffle, then gunfire. 10 year old boy is among the victims.
A party for Dallas high school graduates ended with gunfire and four students wounded.
It happened early Sunday morning at a reception hall near S. Malcolm X Blvd. and Birmingham Avenue.
The wounded were taken to Baylor University Medical Center, where they were listed in stable condition. They were an 18-year-old man wounded in the foot, a 10-year-old boy wounded in the right thigh and two 17-year-old girls, one wounded in her upper torso and the other in the leg.
Dallas Police believe two groups got into an argument. As one group left the party, someone fired shots into the air. Another person then shot into the crowd, hitting five people.
Neighbors say this was a graduation party for Madison High School students.
Police say they believe they know the gunman and believe he is an 18 year old man. An arrest is expected soon.
The gang unit is investigating this as possible gang violence.