Fallen Dallas Firefighter to be Laid to Rest
Saturday, May 25, 2013 | Updated 9:49 AM CDT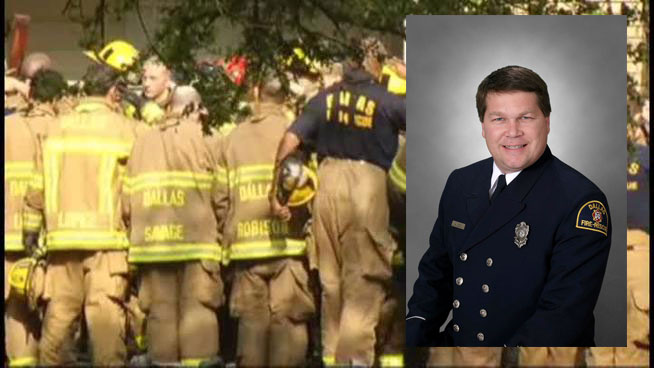 NBC 5 News/Dallas Fire Rescue
Fallen Dallas Fire-Rescue firefighter has been identified as Stanley Wilson, a 28-year veteran with the department. He is survived by his wife and two sons according to Chief Bright III.
Firefighters from across the area and the state are expected to attend a funeral this weekend for a veteran Dallas firefighter killed while battling a fire at a Dallas condo complex.
The funeral for 51-year-old Dallas firefighter Stanley Wilson is scheduled for 10 a.m. Saturday at Park Cities Baptist Church in Dallas.
The funeral will be streamed live on the web by the Park Cities Baptist church starting at 9:30 a.m. Click here to view.
Burial will be at the Restland Cemetery Garden of Honor in Dallas.
Wilson died Monday after becoming trapped while fighting the fire. He'd been a Dallas firefighter since 1985. Authorities are trying to determine what sparked the North Dallas blaze that destroyed 24 units.