DPD Officer Involved in Crash
Crash under investigation
Thursday, Aug 8, 2013 | Updated 2:04 PM CST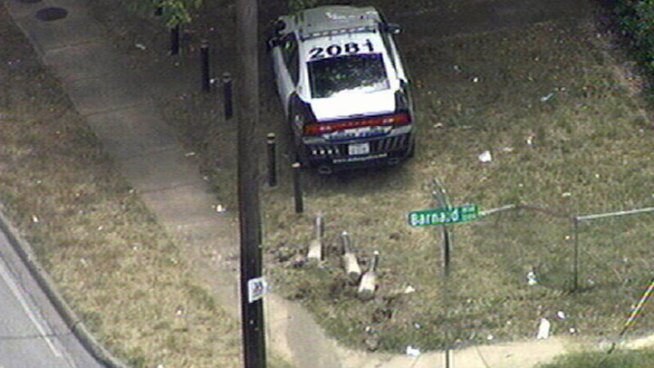 Dallas firefighters were called to a crash involving a Dallas police officer Thursday afternoon.
The crash occurred between the officer's vehicle and a Chevy Malibu at Barnard Boulevard and S. Westmoreland Road at about 12:30 p.m.
One person was transported to an area hospital, but officials have not said if it was the officer or the driver of the Malibu that required hospitalization.
The circumstances of the crash are not yet known.