Dallas ISD Shows Off New School
W.H. Adamson High moves across the street into 48-million dollar state-of-the-art jewel.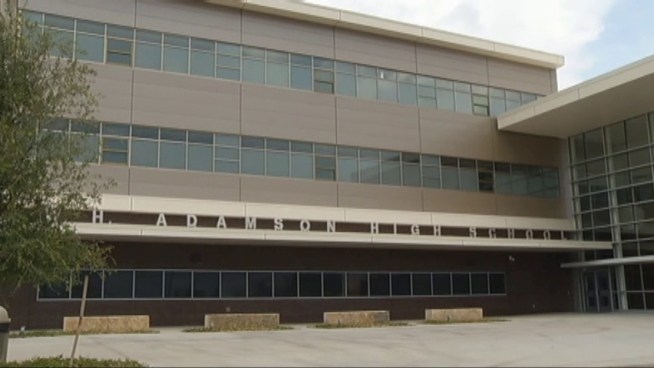 Mark Schnyder, NBC 5 News
Current students and alumni from decades past show up Sunday to tour the brand new high school.
Some students in Oak Cliff are so pumped up about the start of school Monday, they showed up on Sunday. Not for extra credit, but an extra look around before nearly 1,500 hundred of them take over the place.
"It's just exciting to finally be in a new building," said senior Juan Armijo who will be among the first to graduate from this school next spring.
"It means a lot moving from old to new hoping everything's better for students and teachers," said junior Miguel Acosta.
Some alumni who attended Adamson more than 50 years ago have a hard time believing what they're seeing. A second-story library full of desk top computers and an incredible view of the downtown Dallas skyline. The 580-seat auditorium looks like a theatre you'd need a ticket to get into.
"Every school should look like this," said principal Evangelina Kircher. "We're so excited for our teachers and our kids. They deserve it."
Superintendent Mike Miles says he's a bit envious having never gone to a school like this but is glad DISD has it.
"I think the community really got behind this school," said Miles. "It shows we have great community involvement, it's great for parents, great for students. It's what we need to be doing."