DISD May Expand LGBT Protections on Campuses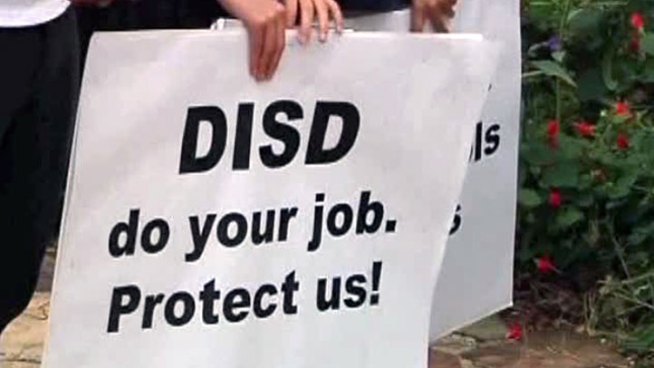 The Dallas school district's proposed anti-bullying policy now includes language that prohibits bullying on the basis of race, gender and sexual orientation.
The Dallas Independent School District could soon pass rules to make its campuses more gay friendly.
The school district will meet Thursday to discuss changing its policy to protect gay, lesbian, bisexual and transgender students against bullying.
Last fall, the district expanded its anti-bullying policy to include protections for LGBT students, but the new rules would take that language into other policies related to harassment and discrimination and not just bullying.
The rule change could prevent a repeat of last fall's controversy where a transgender student tried to run for homecoming queen, but was told she could only run for king at North Dallas High School.
The district could vote on the changes in September.