Bush to Address Chinese Investment Summit
The conference will include 25 events over 9 days
Friday, Sep 21, 2012 | Updated 6:02 AM CDT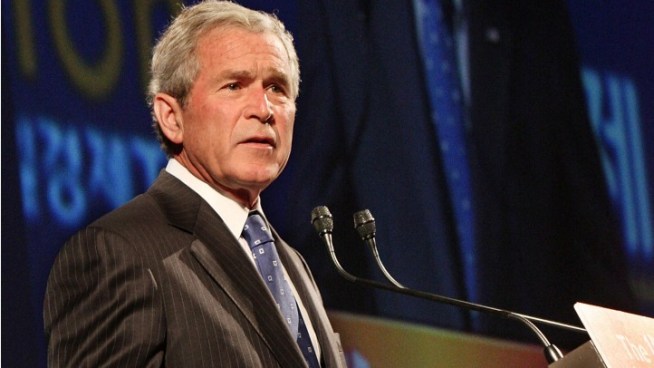 Getty Images
Chicago: the Popular Destination for Presidents | Former President George W. Bush made an appearance as the keynote speaker at the World Leader's Conference in Elgin on Wednesday. On Thursday, President Barak Obama came to Chicago to launch his presidential campaign.
A dinnertime appearance by former President George W. Bush will cap a daylong North Texas summit of more than 50 major Chinese investors looking for investment opportunities.
The U.S.-China Cross Border Private Investment Summit at Cowboys Stadium in Arlington on Friday is the first stop of a six-city U.S.-China Investment Week conference. The summit is organized by PiYi Investment, the Council of American States in China and the international law firm SNR Denton.
The day of forums and seminars at Cowboys Stadium will be capped by the dinner gala at the Ritz-Carlton Hotel in Dallas, with Bush as guest of honor.
The conference will include 25 events over 9 days in Dallas; Orlando, Fla.; Milwaukee; Washington, D.C.; Portland, Ore.; and Los Angeles.