Boaters, New Zebra Mussel Rules Start Tuesday
Monday, Dec 9, 2013 | Updated 12:15 PM CDT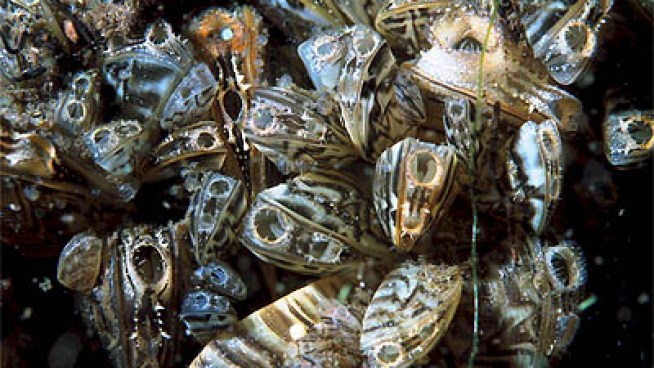 flikr/miss_distance
Zebra mussels are new to Texas and were only first discovered in North America in 1988 in the Great Lakes. The mussles are considered to be the most problematic polluting organism in North America because they are very hard to eliminate and not only clog water pipelines but can also cause declines in fish and bird populations.
New rules begin this week to protect Texas waterways against invasive zebra mussels.
The Texas Parks and Wildlife Commission last month voted to make permanent emergency requirements for boaters to clean, dry and drain all watercraft before and after entering lakes and streams. The rules take effect Tuesday in 17 North Texas counties.
The "clean, dry and drain" rules apply to all public waters in Collin, Cooke, Dallas, Denton, Fannin, Grayson, Hood, Jack, Kaufman, Montague (mahn-TAYG'), Palo Pinto, Parker, Rockwall, Stephens, Tarrant, Wise, and Young counties.
Zebra mussels were first confirmed in Texas in Lake Texoma in 2009. The pesky creatures that can clog pipes and damage boat motors have since spread to several North Texas lakes.