Astronaut Training Pool Gets New Use
Pool to be used to train offshore workers
Wednesday, Nov 16, 2011 | Updated 10:06 AM CDT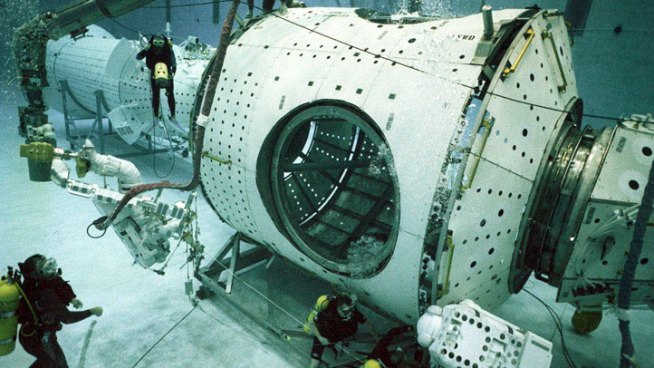 NASA
International Space Station astronauts Jerry Ross and Jim Newman train for one of the three spacewalks they will perform as they begin assembly of the International Space Station aboard space shuttle mission STS-88 on December 3, 1998.
A specialty swimming pool in Houston used to train astronauts has a new mission: water survival training for offshore workers.
The partnership announced Tuesday involves NASA's Johnson Space Center, Raytheon Technical Services Company LLC and Petrofac Training Services.
Raytheon has managed the neutral buoyancy lab since 2003. The 6.2 million gallon pool, with a depth of 40 feet, was originally used for spacewalk training.
The shuttle program has been retired, meaning less use by NASA for the pool. Some astronauts each year are launching on a Russian Soyuz spaceship to the International Space Station.
Petrofac begins using the pool next month. The training will include survival techniques for workers on offshores facilities and when they are being ferried by helicopters, in case of a water landing or crash.