JCPenney Breaks Ground on Future LEED Store
Thursday, Oct 23, 2008 | Updated 3:03 PM CDT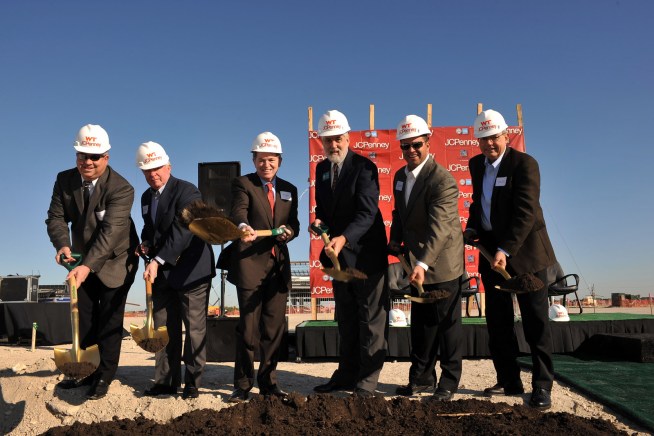 JCPenney
Richard Clark (JCPenney Project Manager), Buddy Herring (MGHerring President), Mike Ullman (JCPenney Chairman and CEO), Sim Israeloff (Fairview Mayor), Gar Herring (MGHerring Chief Operating Officer) and David Stautz (MGHerring Vice Chairman) break ground for the JCPenney store.
JCPenney hosted a groundbreaking ceremony in the Collin County town of Fairview for its first store expected to obtain LEED certification.
LEED, which stands for Leadership in Energy and Environmental Design is the rating system that governs the design, construction and operation of high-performance green buildings.
The 115,000-square-foot JCPenney store on E. Stacy Rd. will co-anchor Fairview's new 1 million-square-foot lifestyle center called The Village at Fairview.