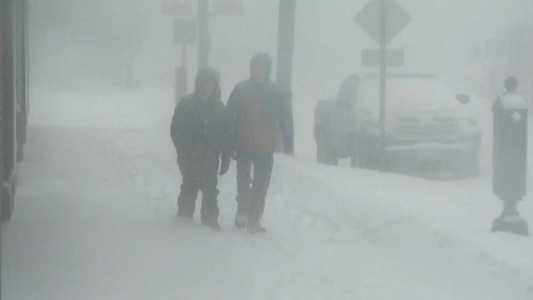 There was a new twist on the campaign trail Monday in New Hampshire: lots of snow and all day. It was all while our NBC 5 crew was trying to get to several candidate events on the day before the state's primary election.
But the candidates were dealing with it, too.
Along with NBC 5 photographer Juan Rodriguez, the day started off by tracking down volunteers from Texas in Manchester. Neal Mehrotra was in law school in Austin, but decided to take some time off to volunteer after meeting U.S. Sen. Ted Cruz (R-TX).
[[368106061,R,300,168]]
Mehrotra has been on the trail for nine months and is so accustomed to cold weather he's not even wearing a jacket while he works. Mehrotra said he is determined and when he met one woman who said she was supporting Ben Carson, he stood outside in the cold and wind for 10 minutes, trying to get her to change her mind.
The next stop was in Nashua, which should have been a 15-minute drive, but was much longer, because of the snow. Texas-born Rodriguez is an excellent snow driver. (I am, too, by the way. It's the Buffalo, N.Y., roots.) Luckily, we made it on time to hear from former Florida Gov. Jeb Bush.
His son, Jeb Bush Jr., spoke with us about the campaign falling short of early expectations. He said they always expected it to be a grind, and have a good ground game in New Hampshire.
[[368100531,C]]
Then came a 40-minute drive in the snow to a Cruz event, where the senator spoke with us briefly about his Texas volunteers, and he said the support from them is incredible.
[[368104801,R,320,240]]
NBC Nightly News anchor Lester Holt said he expects some type of surprise in the primary results Tuesday night, but does not know what it will be.
So, all in all, Monday was a very busy day. Now it's time for a bowl of chowder to warm up.
Find Your Race
Looking for a specific race? Search by locality name, candidate, office, proposition number or description.
You Might Like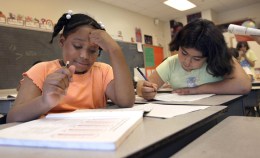 NFL star Johnny Manziel hit his ex-girlfriend so hard in the head that he ruptured her eardrum and she still cannot hear, her attorney said Monday.
Dallas city leaders are trying to block a sex expo from coming to the city-owned convention center this year.
Two commuter trains crashed head-on Tuesday morning in southern Germany, killing at least eight people and injuring some 150, police said. Police spokesman Stefan Sonntag told The Associated Press the two...