Find Your Race
Looking for a specific race? Search by locality name, candidate, office, proposition number or description.
You Might Like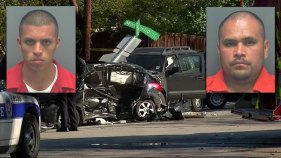 Dallas police say two men are in custody in connection with the fatal hit-and-run crash that left 13-year-old Ethan Vasquez dead.
The remains of Helen Holladay who disappeared 35 years ago were discovered inside a truck in Lake Granbury.
Two people were killed in a car crash in east Fort Worth on Friday.