Find Your Race
Looking for a specific race? Search by locality name, candidate, office, proposition number or description.
You Might Like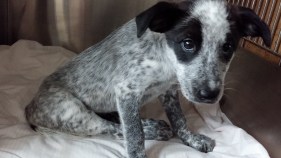 A 7-week-old puppy, now named Charlee, will get undergo surgery Friday to hopefully give her a second chance at a good life.
One year after Kidd Kraddick's death, his radio co-hosts sat down with NBC 5's Meredith Land and The Dallas Morning News' Alan Peppard to talk about life without Kidd and the show's success without...
He's been called abusive by his ex-wife and crazy by his neighbors, and he's even served time for a Delaware bank robbery. But the latest crime Richard Plotts, 49, of Upper Darby, is accused of committing...