Find Your Race
Looking for a specific race? Search by locality name, candidate, office, proposition number or description.
You Might Like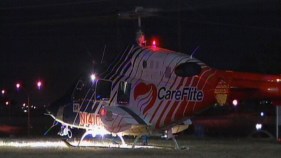 Colleagues of Dr. Kent Brantly describe him as a good person and great doctor. Brantly is being treated for Ebola. He was diagnosed after going to Liberia to help contain an outbreak there.
Veteran Dallas County Commissioner John Wiley Price was back at his county office Monday after being arrested Friday and pleading not guilty to federal corruption charges.
A private drone trying to record footage of a Northern California wildfire nearly hindered efforts to attack the flames from the air, The Associated Press reported. However, the fire in the Sierra...