Find Your Race
Looking for a specific race? Search by locality name, candidate, office, proposition number or description.
You Might Like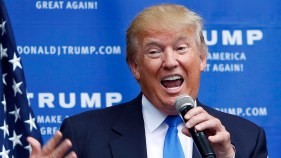 If you want to see some fireworks before the 4th of July you will need to head to Addison Friday night.
A man was killed early Friday when an alligator attacked him during a late-night swim at a Southeast Texas marina, according to police.
NASCAR is the latest corporation to distance itself from Donald Trump. On the same day one of its top sponsors called on NASCAR to take a stance against Trump, the motorsports series said it will not hold...