Find Your Race
Looking for a specific race? Search by locality name, candidate, office, proposition number or description.
You Might Like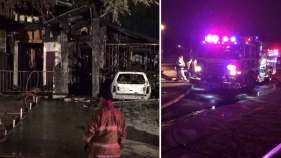 A fire left one woman dead and at least one person injured in Garland late Friday evening.
Firefighters were called to a large fire inside an apartment in Irving
An aggrieved Donald Trump returns to the debate stage Saturday night hoping to find his way into the winner's circle in New Hampshire, while a rising Marco Rubio looks to fend off an onslaught of attacks...