Find Your Race
Looking for a specific race? Search by locality name, candidate, office, proposition number or description.
You Might Like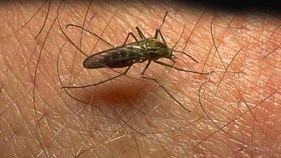 Health officials confirmed two new cases of West Nile virus in Dallas County on Friday, bringing the total number of human cases in 2014 up to five.
An unmanned SpaceX rocket exploded shortly after launch on a test flight at the company's Central Texas development site.
A former Dallas police officer will serve a six-month sentence in the jail where he once took prisoners after the 2011 beating of a man that was caught on police dashcam video.