Find Your Race
Looking for a specific race? Search by locality name, candidate, office, proposition number or description.
You Might Like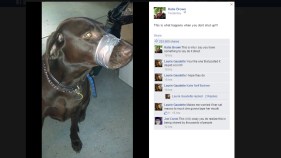 Arlington police are investigating after an incident was recorded on camera at the Dallas Cowboys Thanksgiving Day game.
For the first time, NBC DFW is hearing the voice of a local deputy moments before she was washed away in rising floodwaters.
Facebook CEO Mark Zuckerberg announced two major status updates Tuesday: He and his wife have a newborn daughter and they plan to donate most of their Facebook wealth. "Priscilla and I are so happy to...