Find Your Race
Looking for a specific race? Search by locality name, candidate, office, proposition number or description.
You Might Like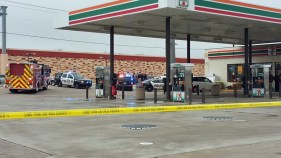 An arrest warrant released by the Plano Police Department said DNA evidence indicates a missing 23-year-old Plano woman last seen entering a parking garage at The Shops at Legacy left the garage in the trunk of...
The woman who was spotted at least twice on surveillance video snatching gifts in North Dallas around Midway and Walnut Hill has been caught.
Anti-Castro groups gathered in Little Havana park in Miami to protest President Barack Obama's plan to normalize relations with Cuba on Saturday, and an opposition leader from the island was expected to open the...