AA Cuts Flights First 2 Weeks of November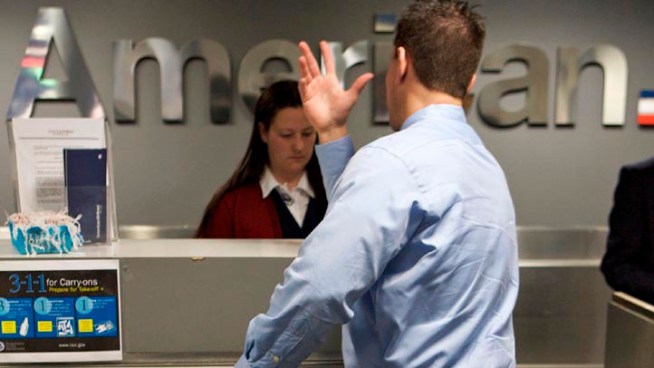 AP
In this 2008 file photo, a traveler checks in with American Airlines at the Bob Hope Airport in Burbank, Calif.
American Airlines announced Thursday it would cut the number of flights in the first half of November by approximately 1 percent.
American said the 1 percent reduction would be equal to canceling approximately 31 flights a day, when there are about 3,500 a day system-wide.
"We are not yet back to the levels our customers deserve and expect from American," AA said in a memo to employees.
The bankrupt airline hopes extending the reductions through the first two weeks of November will give AA time to improve operational reliability.
American said the flight reductions would not impact holiday travel for customers.
American had blamed a spike in pilot sicks calls and increased maintenance requests for flight reductions in September and October.
The Allied Pilots Association denied any coordinated effort to slow operations. However, the APA admits members are angry over the on-going contract dispute.
On-time performance at American improved since the airline and its pilots returned to the bargaining table last week.
Although American has boosted its on-time arrivals from September's 59-percent mark, flight-tracking service FlightStats.com says American still trailed other large U.S. airlines in delays on Wednesday.
American said it will notify customers of the changes in the coming days, and will re-accommodate them quickly to limit the disruptions to their travel plans.
The airline encourages customers to visit AA.com to check on their flights and sign up for Flight Status Notifications.