6 Flags CEO Says Debtholder Refuses To Talk
Monday, Mar 16, 2009 | Updated 2:30 PM CDT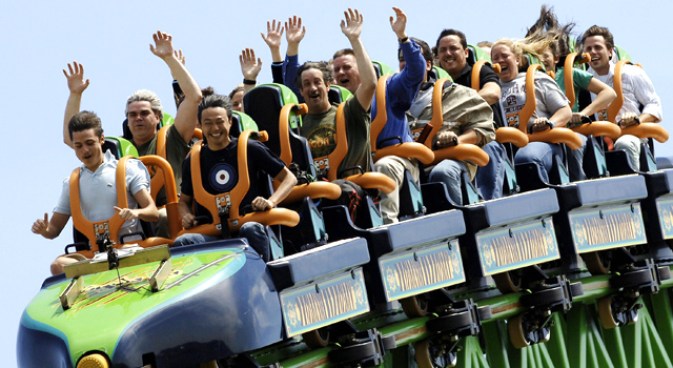 AFP/Getty Images
JACKSON, UNITED STATES: Riders raise their arms as they travel the "Kingda Ka" roller coaster 19 May, 2005, at Six Flags amusement park in Jackson, New Jersey. The roller coaster is billed as the tallest at 456 feet (139 meters) and fastest, 128 mph (205 kph) on the Earth.
Six Flags President and CEO Mark Shapiro says one key debtholder is holding up negotiations for an out-of-court refinancing deal.
Shapiro was speaking to investors on a quarterly conference call today. He didn't name the debtholder but said it was a portfolio fund manager.
The situation is increasing the New York-based theme park operator's difficulty in avoiding a Chapter 11 bankruptcy filing.
Shapiro is stressing that the company's restructuring -- whether in or out of court -- won't affect the experience visitors have at its theme parks.
The company operates the Six Flags Over Texas theme park and Six Flags Hurricane Harbor water park in Arlington, and the Six Flags Fiesta Texas theme park in San Antonio.