Mulch Spill Slows I-35E in Dallas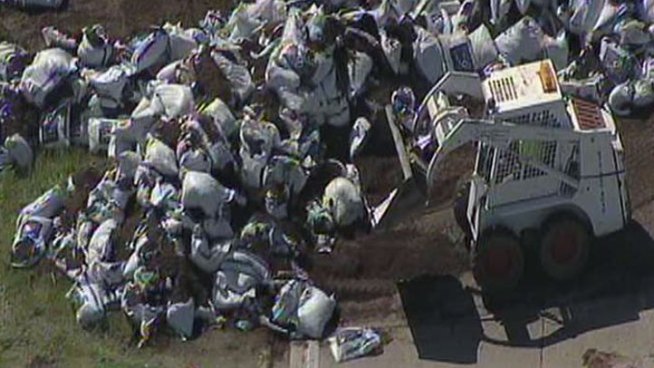 Mulch is cleared from Interstate 35E near Colorado Boulevard after a flatbed truck carrying the load overturned near an exit ramp.
Traffic was slowed along the northbound lanes of Interstate 35E in Dallas near Colorado Boulevard due to a major crash Thursday afternoon.
A flatbed-trailer overturned along the highway and exit ramp to Colorado, spilling bags of mulch all over the roadway.
Traffic was reduced to two lanes while the mulch was cleared and the truck righted.
The roadway was reopened at about 2 p.m.