Mansfield Summit High School Evacuated Due to Bomb Threat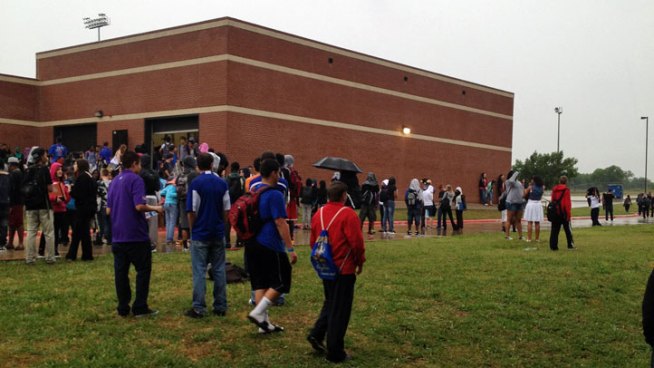 Annie Ledezma
Annie Ledezma sent in a pictures from Summit High School during bomb threat evacuations Thursday.
Students and faculty at Mansfield Summit High School in Arlington evacuated Thursday due to a bomb threat at the school.
According to Arlington police, the threat was received at 12:19 p.m.
Richie Escovedo, with the Mansfield Independent School District, said the campus was evacuated as a precaution at about 12:30 p.m.
At 1:30 p.m., students were allowed back in the building after a search was conducted.
Officials have not said how the threat was received.
Check back and refresh this page for the latest update.