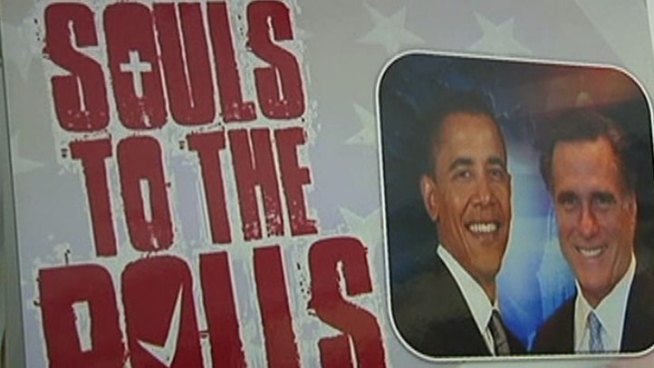 Andres Gutierrez, NBC 5 News
Local churches are helping to get their members to the polls, part of a national initiative started by African-American churches.
With the power of prayer and community, members of the Christian Chapel Temple of Faith in North Dallas headed to the polls Sunday Caravan-style.
"Our church provided transportation to make sure that they get here and we've been able to assist, Kwesi Kamau, the church's pastor said.
It's all part of a national initiative called "Souls to the Polls". For years casting ballots after Sunday services has been popular for African-American congregations in states where early voting is available.
The local chapter of the Delta Sigma Theta sorority spearheaded Sunday's event. "It is their responsibility as a citizen to come out and vote and after that it was easy, we signed them up and got a caravan and came on out," Alma Terry, 2nd vice-president of the sorority said.
The Thompson family is taking the opportunity to teach a civics lesson to their daughter, seven-year old Morgan. "You need to show them so that they do what you do and by having her come with us today she's going to understand the importance of it," Megan Thompson, Morgan's mother said.
Then are those like the Hardnett family who are trying to avoid the longer lines on election day while uniting as a community. "Our church is coming together, we want to stick together and have great leadership," Tansi Hardnett said.
Early voting ends November 2.