Checked Baggage Price Hike at AA
First bag will cost an additional 5 dollars.
Monday, Jan 18, 2010 | Updated 3:51 PM CDT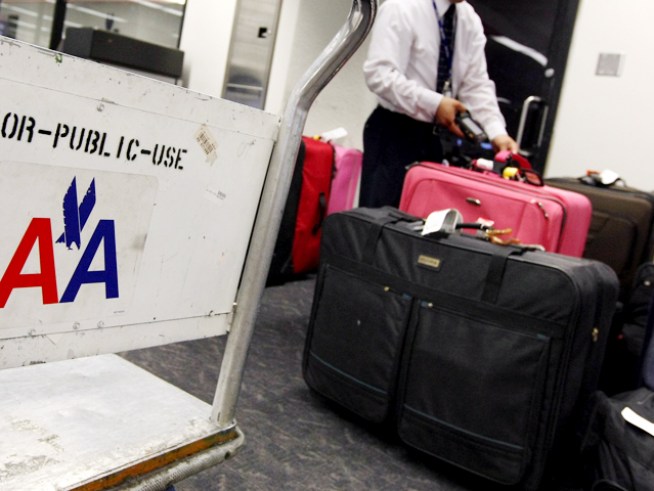 Getty Images
SAN FRANCISCO - MAY 21: An American Airlines employee scans baggage May 21, 2008 at San Francisco International Airport in San Francisco, California. American Airlines announced today that it plans to charge $15 for the first checked bag on all flights beginning in mid-June in an effort to recoup money lost due to the rising fuel costs. The airline also announced it will cut some flights and staff. (Photo by Justin Sullivan/Getty Images)
American Airlines is raising its fees on checked bags for passengers buying tickets starting Feb. 1.
The company said Monday it is raising the charge for the first checked bag to $25 from $20 on flights in the U.S., Puerto Rico and U.S. Virgin Islands. The fees apply to passengers on the company's American Airlines, American Eagle and American Connection flights.
A second checked bag will cost $35, up from $30. Select passengers, including first- and business-class travelers and members of the armed services, will remain exempt from checked bag fees.