Hutchison Calls for Term Limits for Governor
GOP primary set for March 2.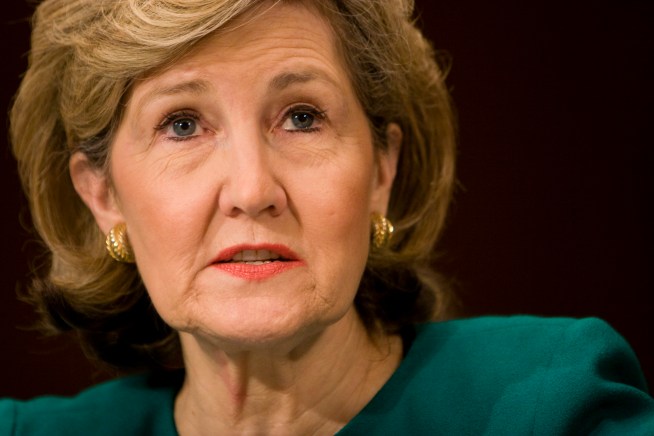 Getty Images
WASHINGTON - SEPTEMBER 23: U.S. Sen. Kay Bailey Hutchison (R-TX) testifies on Capitol Hill about the Gulf Coast's recovery from Hurricanes Gustav and Ike on September 23, 2008 in Washington, DC. Officials from the Gulf area are requesting lawmakers for federal funding to aid in recovery efforts for over $14 billion worth of damage after the two recent hurricanes devastated the region. (Photo by Brendan Hoffman/Getty Images)
U.S. Sen. Kay Bailey Hutchison is again calling for term limits for the governor's office.

The Republican who's running against Rick Perry -- the longest-serving governor in Texas history -- discussed term limits in the first of four campaign stops Monday in Dallas.
Hutchison has for months been saying Perry's been in power too long and that the state needs term limits for the office, and said she'd seek a constitutional amendment to limit the top state spot to two terms.
Perry will seek an unprecedented third term in a re-election bid that starts with the GOP primary election March 2.
Perry spokesman, Mark Miner, says Hutchison has "no credibility on the issue" because she's been in Washington for 17 years after saying she'd serve two terms.