"Mission Impossible 4" Ignites; Screenwriters Brought Onboard
Friday, Aug 7, 2009 | Updated 10:40 AM CDT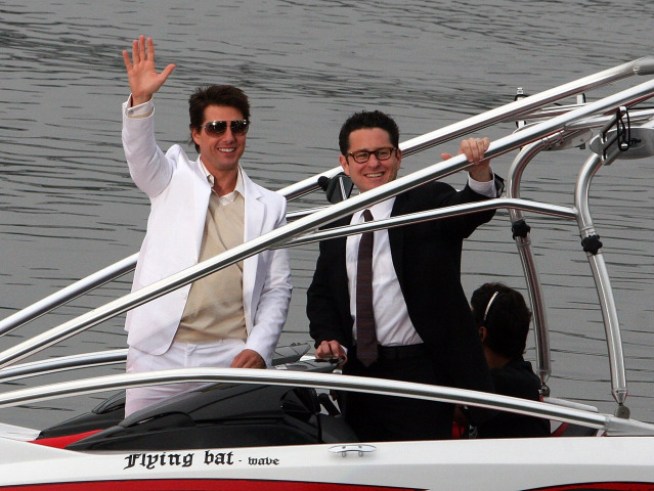 Tom Cruise is ready to roll with "Mission Impossible 4," at least as executive producer and maybe as star.
"Mission Impossible 4" is reportedly moving forward with two screenwriters now attached to the project.
According to Variety, Paramount and producers Tom Cruise and J.J. Abrams have hired Josh Applebaum and Andre Nemec to pen the script.
VIEW THE PHOTOS: Tom Cruise - Hollywood's Original 'Maverick'
The writers spent four seasons writing for Abrams' "Alias."
It's not known who will star in the fourth installment of the action flick, but acccording to Variety sources, Tom Cruise's character, Ethan Hunt, will be involved.
VIEW THE PHOTOS: Filmography: The Movies That Made Tom Cruise A Star!
"Mission Impossible 4" is shooting for a 2011 release.
Related Content from AccessHollywood.com:
VIEW THE PHOTOS: Tom Cruise & Katie Holmes
PLAY IT NOW: Access 3000: Billy Bush's Biggest Sitdowns - Michael Jackson & Tom Cruise
PLAY IT NOW: Access Extended: Tom Cruise Talks 'Valkyrie'
MORE ACCESS ON THESE TOPICS: Tom Cruise - Movies - Geek Chic