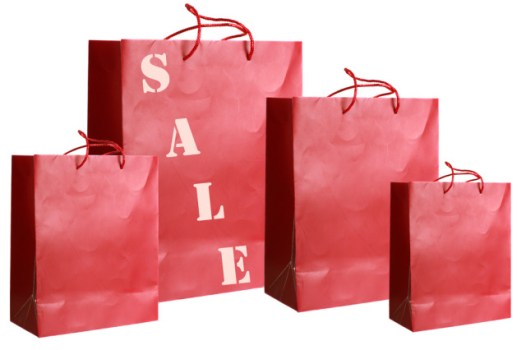 Shutterstock
Holidays shoppers bargain hunt at Shop-O-Nomics Holiday Sale Event at the Helix Hotel on Nov. 20. Local vendors showcased their rare finds and offered discounted prices on merchandise.
FASHION FANTASY: Dear Santa,
It's not that we didn't love that argyle sweater vest this Christmas, but we've changed a little over the past few years. We hope you won't mind if we take our fashion wish list to the F.I.G. Finale sale instead, where grown-up girls can find treasures from the likes of Elements, Tootsies and Forty Five Ten at up to 75 percent off retail. With dozens of big names packed into a two-day wonderland of discount shopping, it's kinda like the North Pole for fashionistas. No hard feelings? Hey – maybe we'll even find something for you. A fedora, perhaps, to replace that tired old thing with the fuzzy pom-pom? Just sayin'. GET IT: The F.I.G. Finale Sale, Jan. 15-16 at the Fashion Industry Gallery, 1807 Ross Ave., Dallas, 214-748-4344. Click here for more information and to purchase $12 advance tickets.