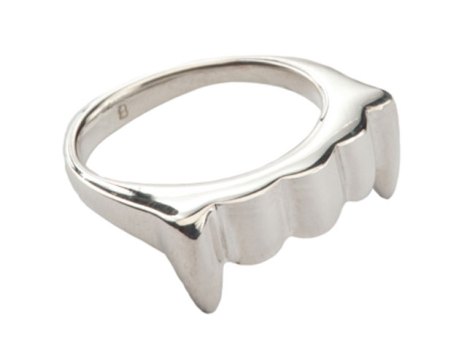 Bittersweets New York
FANGTASTIC RING: Harboring the hope that you'll get hitched to your very own Edward, Bill, or Nosferatu? That's pretty unlikely (cause they're fictional), though your current fling could become your everlasting love if they're planning to give you a pair of these fangs set in a silver or gold band. This chunky version (shown above) from Bittersweets New York is more unisex than some of their smaller versions and should go well with either classic pale white or new-school sparkly skin tones. GET IT: $225, The Shining in Dallas, 1904 N. Henderson. 214.370.9292.
---
HAUNT THIS -- All through October, we're dedicated to bringing you a bit more creepy, icky, scary, or just plain weird items that will turn your normal cry of "Want This" into "Haunt This!"