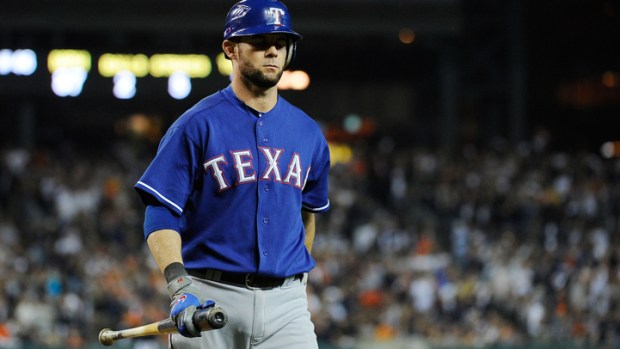 Getty Images
Michael Young left Wednesday's spring training match-up with the San Diego Padres with a hyper-extended thumb and a cut on his chin, the result of a diving play Young made in the second inning, but the injury is not thought to be serious and the move has been described as "precautionary."
"It's fine," Young said, per ESPN Dallas. "I just hyperextended it a little diving."
The injury occurred in the second inning, when the Padres' Mark Kotsay hit a hard grounder off Yu Darvish to the right side of the infield. Young dove to snag it, and Darvish covered first for the out, but the play signaled the beginning of the end of Young's day.
"My glove stopped and my face planted," Young laughed.