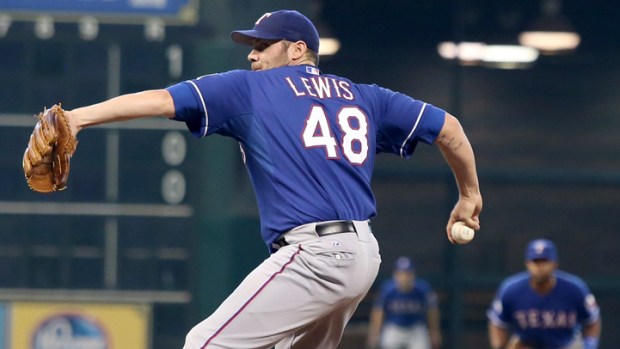 Getty Images
Colby Lewis #48 of the Texas Rangers pitches against the Houston Astros in the 1st inning on May 20, 2012 during interleague play at Minute Maid Park in Houston, Texas.
The Texas Rangers have activated Colby Lewis from the 15-day disabled list and dropped him back into the rotation.
Lewis was placed on the DL June 26 with tendonitis in his right forearm. His last start was on June 23, an 11-7 loss.
Lewis is 6-6 in 2012 with a 3.51 ERA in 15 starts.
He'll start Wednesday night's game in Oakland.
To make room for Lewis on the roster, Martin Perez has been sent down to Triple-A Round Rock.