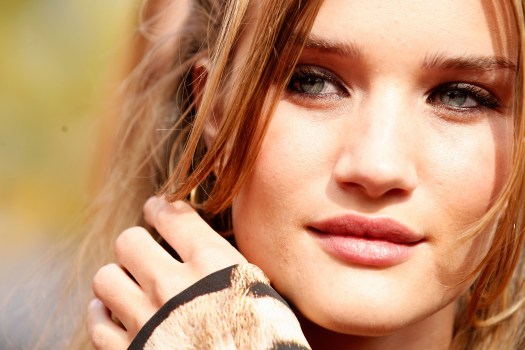 Getty Images
Everything's coming up Rosie (Huntington-Whiteley).
Movie star? Sex symbol? Rosie Huntington-Whiteley is more than ready to Transform into both of those titles.
Huntington-Whiteley's "Transformers: Dark of the Moon" co-star Shia LeBeouf has more than hinted that Megan Fox wasn't all that comfortable with the sexpot status director Michael Bay crafted for her in the first two movies, but now that the supermodel is getting her star turn as Sam Witwicky's main squeeze, she's prepared for more attention to her chassis than Bumblebee's (maybe the fact that she's previously best known as a Victoria's Secret model helps).
"I am braced," Huntington-Whiteley tells PopcornBiz. "I've had a year to get my head around it all. I've had a year to prepare for it. I've had a year to build myself a really amazing team and security blanket around me. And I feel really excited. It's going to be a whole new lease on life and a whole new set of challenges and experiences are going to be thrown at me. And I just feel really blessed to have that opportunity. And get to live life to the max."
The newbie actress has loved adding action into her poses before the cameras. "I think I loved being able to challenge myself in new ways every day," she says. "Every day brought a new set of challenges and experiences for me to try. One minute I'm hanging from some rope and jumping through fire and watching explosions go off behind me. It's an amazing set to get to be a part of. I just feel really blessed."