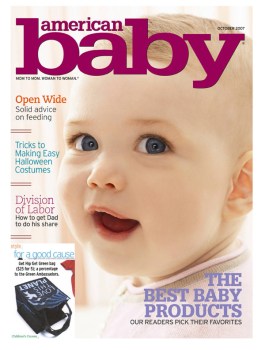 American Baby Magazine
I'm not a mom - but I'm an aunt! And a dedicated Aunt - if I do say so myself!
Even I would appreciate this magazine! American Baby is offering a free subscription to their magazine here. Sign up & you will receive 6 free issues. It's that simple.
Now that's a deal!
Thanks, Cha Ching!