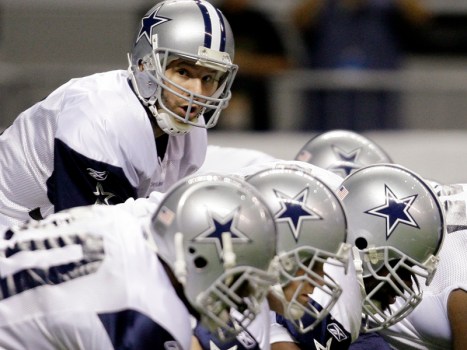 Romo and Co. ready to play for the first time in Cowboys Stadium...and we're live blogging the whole thing.
We're taking you into the action as we live blog the first game in the new Cowboys Stadium in Arlington.
NBCDFW's Matt Barrie will be answering your questions and providing commentary on the game, starting at 6:45 p.m.