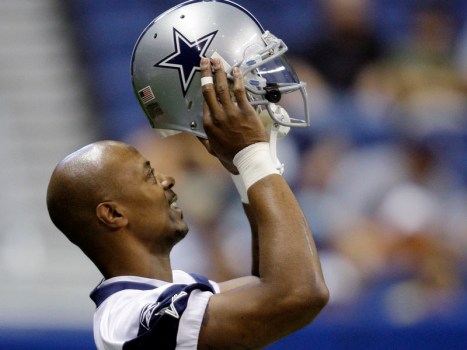 Dallas Cowboys' Patrick Crayton looks through the shield on his helmet after cleaning it during the team's NFL football training camp in San Antonio, Saturday, Aug. 15, 2009.
Patrick Crayon was the only player that missed today's final workout at the Alamodome. Head coach Wade Phillips told the media that Craytyon's wife had baby boy yesterday.
The couple named their new arrival Preston Crayton.